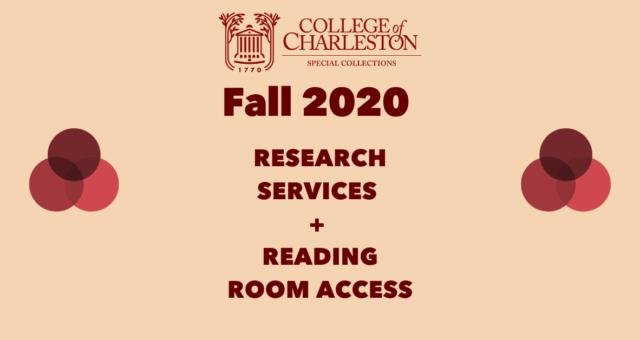 Special Collections Reading Room Reopens By Appointment Only
Special Collections will resume limited in-person research services at the beginning of the Fall 2020 semester. While we will continue to provide extensive virtual research and instruction services, College of Charleston students, faculty, staff, and Friends of the Library can request an appointment to conduct onsite research in  the reading room we share with our partners, the South Carolina Historical Society. Please note that onsite access is still limited; individuals without a scheduled appointment will not admitted to the reading room.
Complete details and information on research services and reading room access are available at https://speccoll.cofc.edu/using-special-collections/fall-2020-access/.