A Store at Every Crossroads: Documenting the Stories of South Carolina's Jewish Merchants
May – December 2019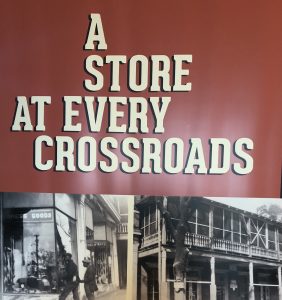 Curated and sponsored by the Jewish Historical Society of South Carolina (JHSSC),  "A Store at Every Crossroads" exhibit is an outgrowth of The Jewish Merchant Project which seeks to document the merchant experience through a statewide survey,  illustrated narratives and a physical exhibition. For more information, please visit The Jewish Merchant Project on the web at http://merchants.jhssc.org/.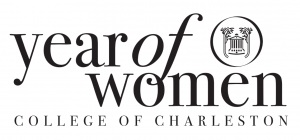 April  – December 2019
A collaboration between the College of Charleston Libraries and the Women and Gender Studies Program's "Intersections" Series, this exhibit was installed to conclude the year-long celebration of the contributions of women on campus. This "Year of Women" themed exhibit features several women on campus who have been instrumental in changing priorities and conversations around race, gender, sexuality, ability, and class on campus and in the larger community. The exhibit honors the legacies and contributions of Dr. Conseula Francis and Dr. Alison Piepmeier, along with other Women and Gender Studies Program milestones.
Freedoms Gained and Lost: Forging Citizenship, Transforming Labors, and Negotiating Solidarity in Reconstruction Era South Carolina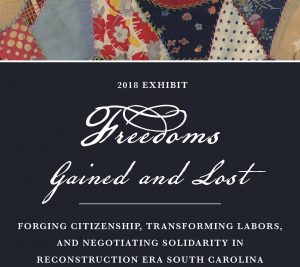 March 2018 – February 2019

An original exhibit curated by historians and archivists showcasing the documentary heritage of Reconstruction and the post-emancipation era in South Carolina and the Atlantic world that is informed by cultural heritage objects from repositories across the region. Freedoms Gained and Lost offers the public an opportunity to engage with sources that inform the (re)interpretation of the freedoms gained and lost by African descended peoples during Reconstruction era(s) in the United States.
Forms and Motifs in African Art: Works from the Avery Research Center's John R. Dupree Art Collection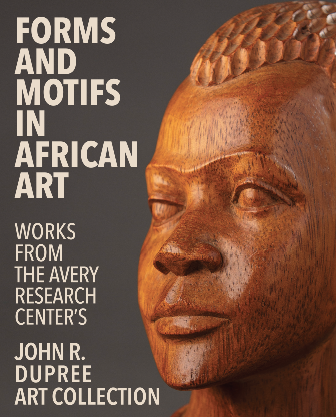 February 24 – December 31, 2017


February 2015 – December 2016
Showcasing manuscript items, images, and artifacts from the holdings from the College of Charleston's Special Collections and Avery Research Center as well as the South Carolina Historical Society, this exhibit highlights the roles of South Carolinians in forging a new democracy and subsequent challenges to the Constitution during struggles for economic parity, citizenship, and suffrage.  Included are letters from George Washington, John Adams, Henry Laurens, Lafayette, and Benjamin Franklin; incendiary pamphlets published during the Nullification Crisis; objects documenting the long struggle for citizenship and equal rights for African Americans; and materials that illustrate women's fight for suffrage and equal rights in the twentieth century.
Drawing with Light: Photographs from Special Collections and the South Carolina Historical Society Archives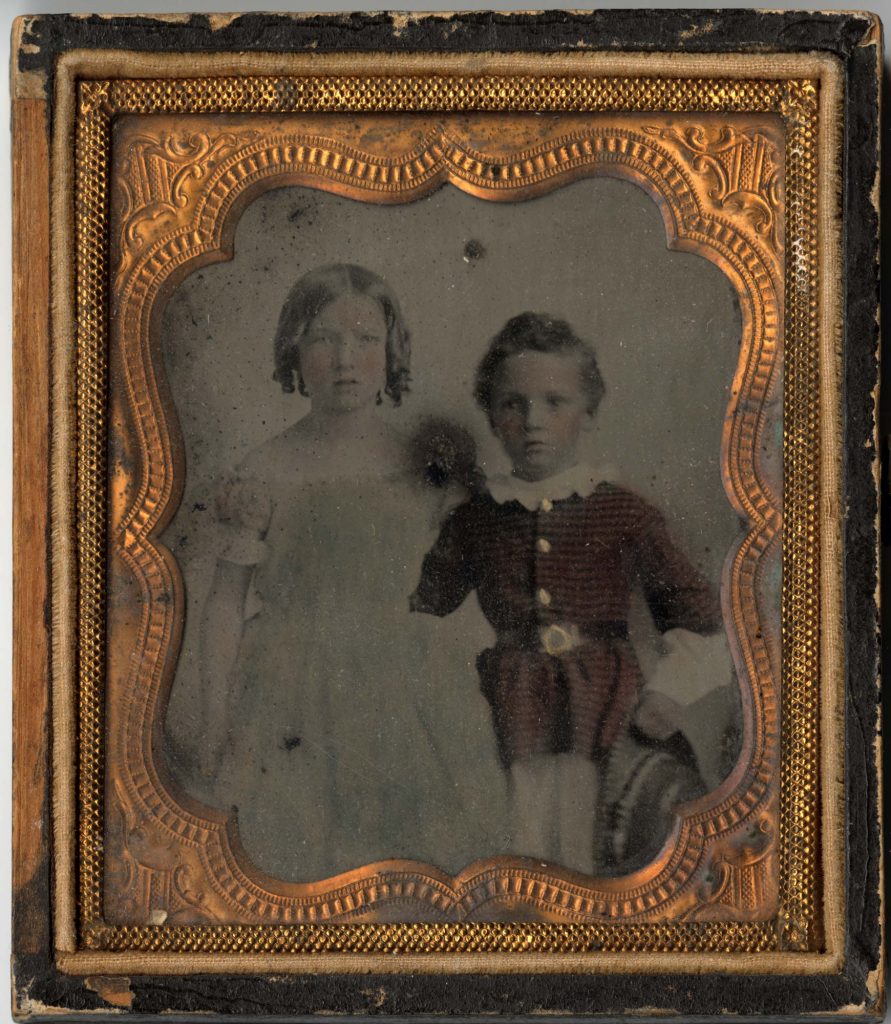 Fall 2016
Open from September 2016 through January 2017, "Drawing with Light" showcased examples of photographic processes from the holdings of the College of Charleston Special Collections as well as the South Carolina Historical Society and explored the evolution of visual vocabularies and the functions of photographic images over time.
Porgy and Bess: A Charleston Story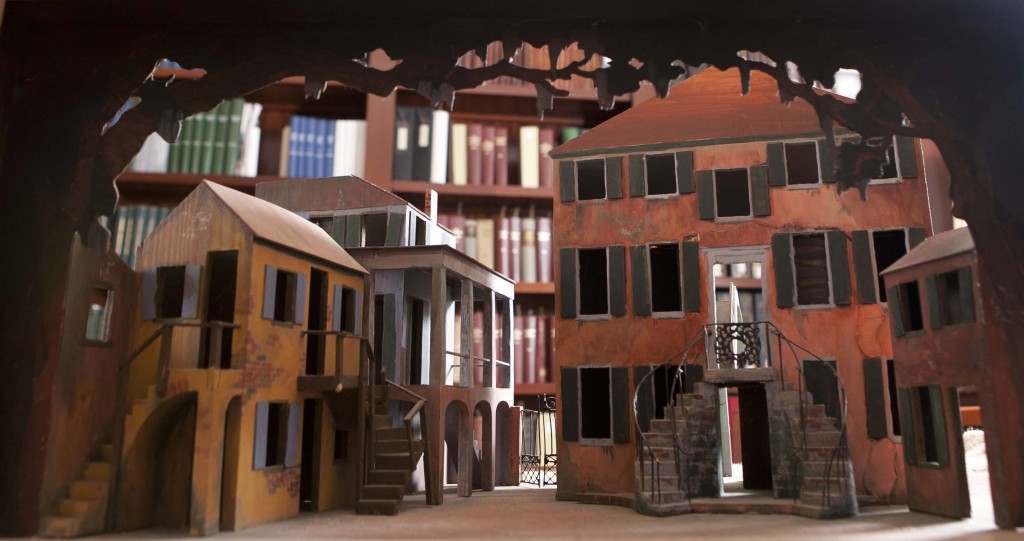 Summer 2016
Open from May through August 2016, this exhibit featured archival objects that tell the story of the people and events that inspired Dubose Heyward's tale of Porgy and the subsequent opera Porgy and Bess composed by George Gershwin. The installation coincided with the live performance of Porgy and Bess taking place during Spoleto Festival U.S.A.  The exhibit was on display through the middle of September 2016.
New Gardens are Ever Appearing: Loutrell Briggs and the Charleston Horticultural Tradition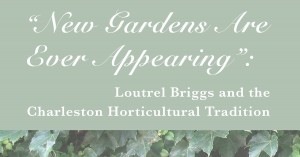 January – April 2016
Charleston is known for its beautiful public and private gardens. Spaces filled with manicured green shrubbery and fragrant blossoms are abundant. Residents of early Charleston such as Martha Logan, André Michaux, Robert Squibb, and John Drayton laid the foundations for planned outdoor spaces. But it was New York-born landscape architect Loutrel Winslow Briggs (1893 – 1977) who left the most voluminous and influential footprint on the cultivated landscape of Charleston and its environs. Archival objects from a variety of Charleston's cultural heritage repositories are included in this exhibit and tell the story of how Briggs' prolific and wide-ranging work unfolded and evolved. Plats, engravings, sketches, and tools represent the foundations upon which Briggs measured his considerable influence. Briggs' own intricate pencil drawings demonstrate the range of projects to which he contributed. Scrapbooks and other ephemera created by the influential garden clubs of Charleston reveal the important role played by members of the gardening community in bolstering Briggs' efforts to maintain the integrity and allure of Charleston's outdoor heritage.