Special Collections partners with the Lowcou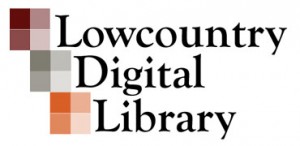 ntry Digital Library (LCDL) to make digital surrogates of selected manuscripts, images, oral histories, and published resources available to the public while providing tools to browse, search, and analyze these materials online. In addition to providing broader access to these materials, digital collections aid in the preservation of materials by reducing the need for handling the originals. We prioritize collections with highest research value.
As a Lowcountry Digital Library partner, Special Collections is in the company of many other distinguished archives, libraries, and museums in the region. The LCDL serves not only an audience of scholars, but students, educators and other patrons from across the globe. LCDL is harvested and fully searchable within the South Carolina Digital Library and the Digital Public Library of America, which brings our resources to the national and international stage.