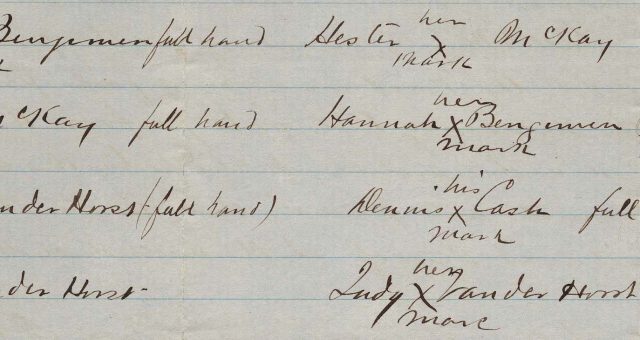 Special Collections materials featured in the Digital Public Library of America's Primary Source Sets!
An 1866 contract between freedmen and women workers and former enslavers at Dean Hall Plantation from the Heyward and Ferguson family papers is receiving extra attention. Featured in a brand new primary source set module on the Freedman's Bureau released by the Digital Public Library of America (DPLA), the contract outlines the conditions of employment for the freedpersons including one acre of land, monetary penalties for unexcused absences, ten hour work days, and rules concerning tools, work animals, and plantation upkeep.
DPLA Primary Source Sets are designed to help students develop critical thinking skills by exploring topics in history, literature, and culture through primary sources. Drawing online materials from libraries, archives, and museums across the United States, the sets use letters, photographs, posters, oral histories, video clips, sheet music, and more. Each set includes a topic overview, ten to fifteen primary sources, links to related resources, and a teaching guide.