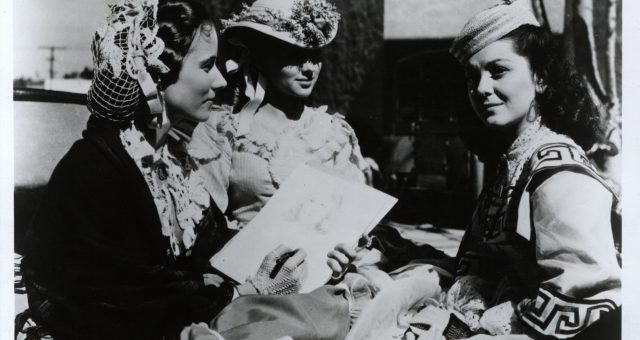 Special Collections Acquires papers of Alicia Rhett
Acquisition of Alicia Rhett's papers to the holdings of College of Charleston's Special Collections is an important step in providing more comprehensive representation of women in the historical record. For over a decade, Special Collections has been making a determined effort to collect and preserve the papers of women. Collections from Ashley Hall School, The Garden Club of Charleston, Emily Ravenel Farrow and Gertrude Legendre are among holdings that document the lives and contributions of twentieth century women in the Charleston Lowcountry.
To those who only know Rhett through her role as India Wilkes in the 1939 motion picture Gone With the Wind, her personal papers and effects could bring long overdue recognition to her extraordinary body of work, which includes hundreds of portraits proudly displayed in homes and institutions throughout the country, including many of Charleston's grandest edifices – from the Battery to The Citadel.
Alicia Rhett, Charleston-based portrait artist and actress, was born on February 1, 1915, in Savannah, Ga., the only child of Charleston native and West Point graduate Edmund Moore Rhett and Isobel Murdoch Rhett. As a child, Rhett lived in Delaware, where her father, an engineer, worked for the DuPont Company. Following her father's death during an outbreak of influenza in 1918, Rhett and her mother moved back to Savannah and later to Charleston, where the Rhett family roots can be traced back to the founding of the South Carolina colony.
For a detailed description of the collection and additional biographical information on Alicia Rhett, please see a recent article by Ron Menchaca published in the College of Charleston Magazine.